June 12, 2022
Contributed by: Sarah Arizaga
On May 16, 2022 the Biden Administration announced changes to the Cuba policy in order to "respond to the humanitarian situation and to respond to the needs of the Cuban people". The changes were fueled by the emigration crisis on the island, with Cubans leaving in numbers not seen since the Mariel Boatlift in the 1980s. On June 9th these changes went into effect; here are the ones that will impact travel:
Flight Restrictions Have Been Removed
In March 2020 the White House prohibited commercial and charter airlines from flying to provinces other than Havana and severely restricted charter flights to Havana (used primarily by Cuban Americans). This had a significant and very sad impact on the ability of Cubans to visit their family members. Cuba is a large island, and to get from Havana to Santiago for example, is a long and arduous journey, one that many simply couldn't make. On June 1, 2022 the Biden Administration revoked these restrictions on charter and commercial airlines.
Group People to People Travel is Legal Again
In June 2019 the previous administration eliminated the general license category 515.565(b) for People to People travel, which allowed for non-academic educational travel either as an individual or with a group. The Biden Administration has brought back only group People to People travel, which is provided by a US organization and chaperoned by an employee or contractor of that organization. The category of Support for the Cuban People has not been changed, meaning that this category is still available for U.S. travelers that want a less rigid way to visit the island. Read the comparison between these two general license categories .
The Biden Administration also removed some limitations on Educational Travel (515.565). For example, it removed accreditation requirements for the educational institutions and removed requirements for the duration of courses.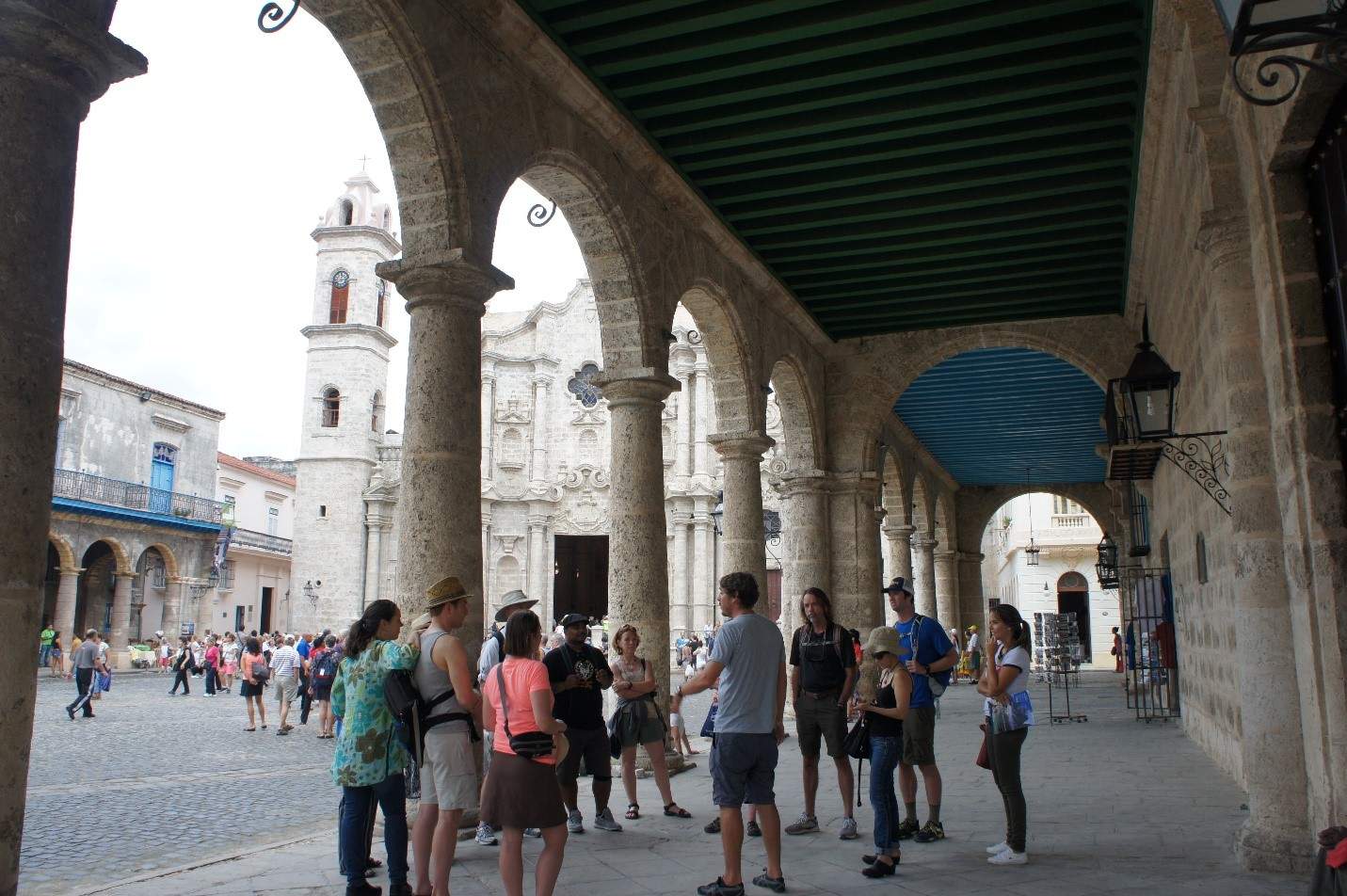 Professional Meetings and Conferences in Cuba are Allowed
In September 2020 the general license 515.564 for professional meetings and conferences was eliminated. This has been added back by the Biden Administration. If you are attending a conference or meeting that is directly related to your profession, background, expertise, or field of study you can travel legally to Cuba. Likewise, if you're a professional event organizer working on behalf of an entity, your travel is authorized.
Regulations That Have Not Changed
Bringing back alcohol and cigars is still prohibited as of September 2020
Staying in hotels is still prohibited as of September 2020. This makes it very difficult for people with mobility issues to visit Cuba because casa particulares (Bed & Breakfasts) are not often handicapped accessible
You still cannot do any financial transactions with these prohibited entities
The general license for participation in public performances, clinics, workshops and other athletic or non-athletic competitions and exhibitions remains eliminated. Travelers wishing to visit for these reasons must apply for a specific license from the Office of Foreign Assets Controls (OFAC).
Non-travel Related Changes
The Biden Administration also removed the $1000 quarterly limit on remittances, and now allows donative remittances (sending money to Cubans who aren't family). However, they did not remove the restrictions that would allow the most reasonably priced and easiest way to send remittances, which was through Western Union.
Lastly, and perhaps most importantly, the White House announced that they will begin processing visas in Havana again, with priority given to the visas for family members. The U.S. shut down consular services in Havana in September of 2017, forcing Cubans who wanted to visit or live in the U.S. to make an expensive and cumbersome journey to Guyana to process their visa. The backlog of visas also caused many Cubans to make the dangerous journey to immigrate to the U.S. by sea or by land from Central America, and many have lost their lives. We hope these measures will help alleviate the suffering of the Cuban people.
Click here to read the OFAC announcement.
Questions? Email our U.S. office at info@cuban-adventures.com